The themes studied by the Foresight Committee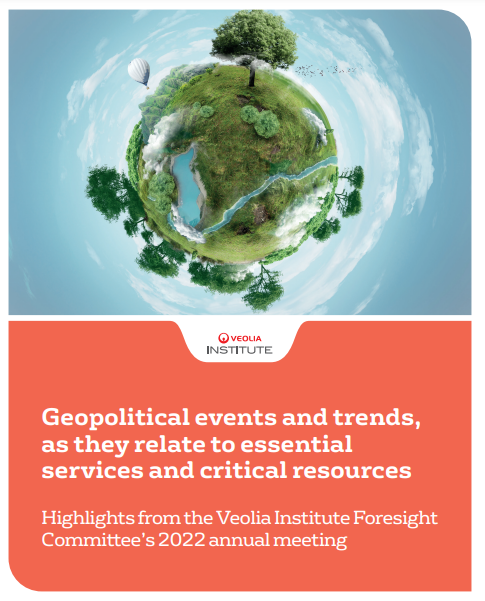 October 21-23: Paris (France). At its annual meeting, the Foresight Committee, which guides the works of the Veolia Institute, invited a multidisciplinary panel of experts to discuss geopolitical events and trends concerning essential services and critical resources. These services and resources, essential to daily life and economic development, can be vulnerable to geopolitical disruption. Understanding emerging trends and the associated risks can help us better anticipate future challenges.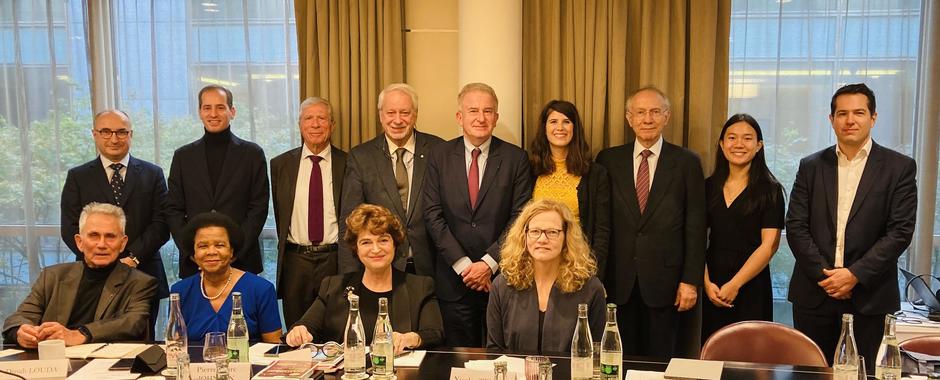 October 8: Paris (France), on the theme of "just transition". The International Labour Organization (ILO) defines just transition as: greening the economy in a way that is as equitable and inclusive as possible for all concerned, creating decent work opportunities and leaving no one behind. This has been a recurring theme in our discussions over the last few years, and it shows that ecological transformation cannot be considered without emphasizing its social dimension. Today, we need to think in terms of people and the planet.
October 7: Paris (France), remote study day to discuss the lessons of the health crisis, particularly in terms of environmental health, as well as the conditions for a successful recovery that takes environmental issues into account.
October 5-6: Paris (France), on the theme of urban agriculture.
October 6 and 7: Paris (France), on the theme of plastics in the oceans.
June 3rd and 4th: Paris,  on the future of hydrocarbons and petrochemicals and the impact on greenhouse gas emissions
December 17th and 18th: Paris, on the future of metals and strategic materials
June 11th, 12th: Tokyo (Japan), on the theme of Robotics - Applications in the health or nuclear industry sectors, impacts on employment and ethical implications of the development of artificial intelligence.
December 5-6: Paris (France), on the theme of climate change: Held on the fringe of COP21 and the Veolia Institute's projects on methane
​June 27-28: Prague (Czech Republic), on the theme of energy efficiency in Europe - First participation of the Foresight Committee's new member, Yuriko Koike.
May 31: Washington DC. (USA), on the theme of ecosystem restoration. The meeting was held on the fringe of the Institute's international conference organized on the same theme on May 29 and 30 at the National Academy of Sciences.
December 18-19: New Delhi (India), on the theme of access to water in India - From the technical, contractual and social angles.