---
  July 12, 2016
  Veolia Headquarters, Paris, 75116
  Governance and social dialogue
---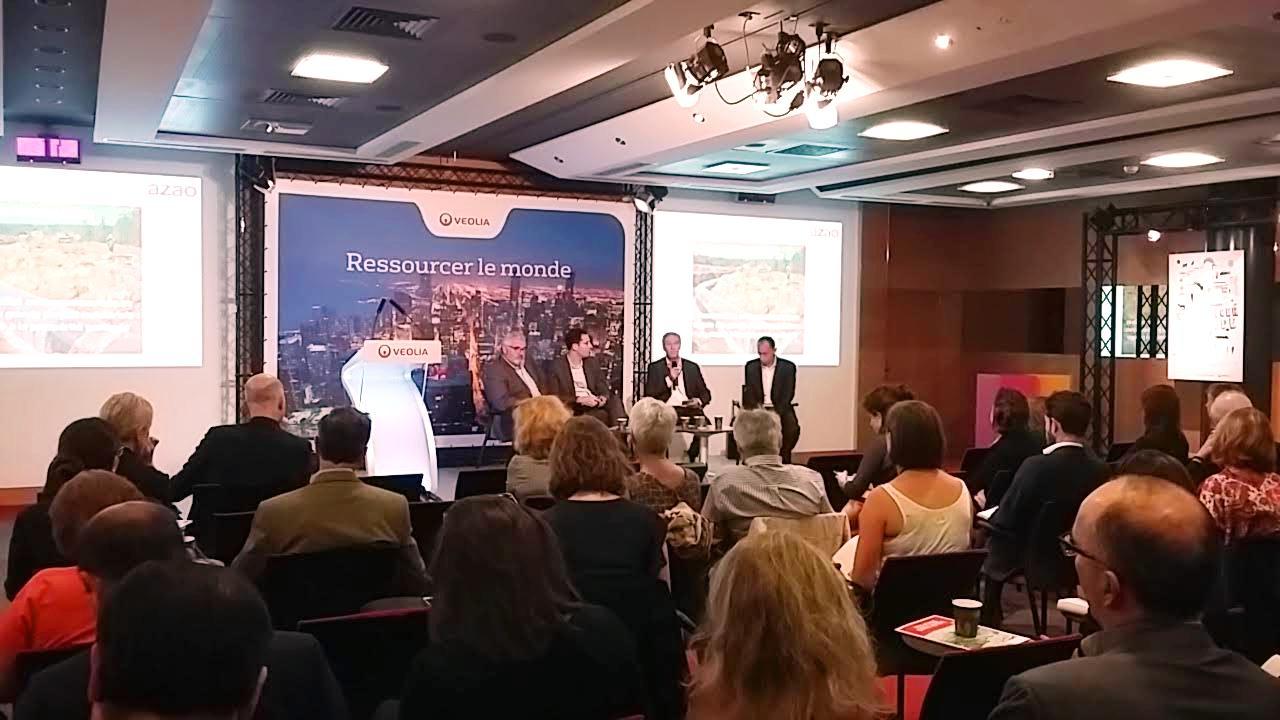 The Conference-debate of the Veolia Institute and AZAO about the FACTS special issue on "The environmental and social acceptability of major industrial projects" has brought together about 100 participants at Veolia's headquarters on July 12, 2016.
The speakers, Laurent Auguste (Veolia), David Ménascé (HEC), Erik Leleu (COSEA VINCI) and Jean-Marc Fontaine (Total) have presented their views and experiences for a new approach of wealth creation shared with local stakeholders. ​
Some talking points
David Ménascé (HEC) precised that companies must reinvent their relationship with territories in which they operate to reduce the risks and ensure their social license to operate through dialogue, information, and by contributing to local development.
Eric Leleu (Coseao) shared the experience of the LGV Sud Europe Atlantique Tours-Bordeaux high-speed rail line project. He presented the main challenges of the project, some pitfalls to avoid and the key success factors. One of the key messages learned from the experience is that the control of the environmental requirements of the project is an essential aspect of its environmental and social acceptability.
Jean-Marc Fontaine (Total) shared the insights gained from Total's society strategy. He presented how the group managed relations with local stakeholders during major projects by setting policies to ensure a culture of consultation, dialogue and local acceptability.
Laurent Auguste (Veolia) presented the Veolia group perspectives concerning environmental and social acceptability of some implemented projects. He also shared some acceptability tools, processes and human resources logics.